Life-Achievement Award by the Association of Earthquake Engineering Expert Indonesia (AARGI)
25 September 2019, Padang, Sumatera Barat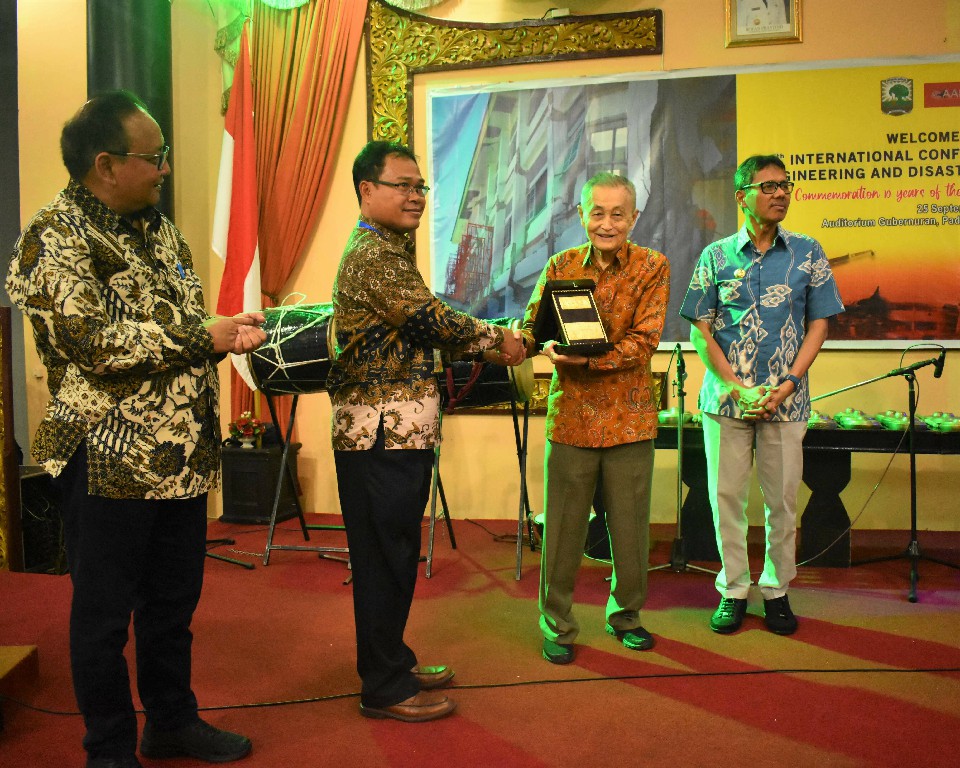 Ketua AARGI memberikan penghargaan kepada Dr Teddy Boen sebagai Bapak Gempa Bumi Indonesia
Life-Achievement Award oleh Association of Earthquake Engineering Expert Indonesia (AARGI) berlangsung pada 25 September 2019 di kantor gubernur, Padang, Sumatera Barat. Acara ini diadakan bersamaan dengan welcome dinner 4th International Conference on Earthquake Engineering and Disaster Mitigation (ICEEDM).
Dr Teddy Boen sebagai salah satu keynote speaker dalam conference tersebut, menerima penghargaan sebagai Bapak Gempa Bumi Indonesia (Founding Father of Earthquake Engineering in Indonesia).
Banyak karya-karyanya yang sangat berarti bagi masyarakat Sumatera Barat yakni perbaikan / retrofitting bangunan pasca gempa bumi Sumatera Barat 2009 yang lalu.
Oleh karena itu, acara ini diadakan juga dalam rangka memperingati 10 tahun gempa bumi Sumatera Barat.